There are so many CBD (cannabidiol) products in the market so let's explore some of the products that are easily available in our Canna Bliss store, so that it becomes easy for you to choose products.
CBD Flower:
This flower is gaining popularity among users who prefer smoking or vaping as their method of consumption. These flowers are the raw or dried buds of the Cannabis sativa plant, with the highest concentrations of cannabidiol found in the entire cannabis plant.
One of the key differentiators between these flowers and marijuana buds is the THC content. It contain less than 0.3% THC, the psychoactive compound responsible for marijuana's mind-altering effects. Unlike its cousin, it provides a relaxing feeling without inducing intoxication. Beginners typically need only a small amount of CBD flower to experience its soothing effects.
These strains come in various types, some with a low THC ratio, allowing for relaxation without a strong psychotropic response. Many of these strains are popular for their ability to promote relaxation without hindering focus and attention.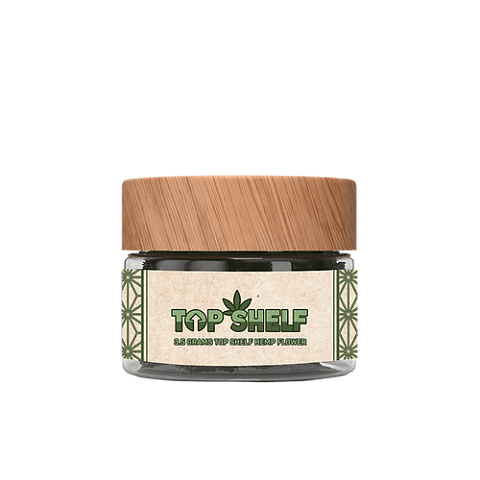 CBD Oil Tincture:
They are a popular and convenient way to consume cannabidiol. Canna Bliss offers Full Spectrum CBD Tinctures in different strengths ranging from 500mg to 3500mg. These tinctures are designed to be taken sublingually (under the tongue) for fast relief of symptoms.
One of the key features that set Canna Bliss apart is their commitment to quality. All of our products are grown and processed in Colorado, ensuring a reliable and consistent supply. They also provide third-party testing with a Certificate of Analysis (COA) for every batch, ensuring transparency and potency. The tinctures are made with Medium-Chain Triglyceride (MCT) oil infused with full-spectrum CBD, which contains a range of cannabinoids and terpenes for enhanced benefits.
The versatility of these oil tinctures allows users to mix them with beverages, add them to recipes, or take them directly under the tongue for fast absorption.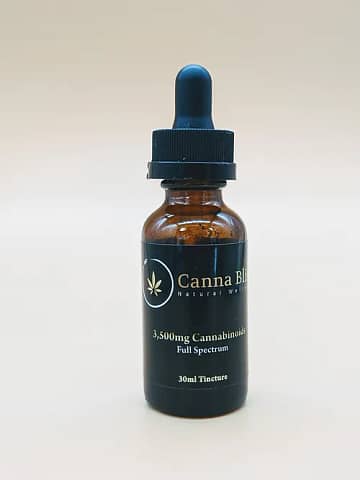 CBD+THC Full Spectrum Formula:
CBD+THC Full Spectrum Tinctures offer a unique blend of cannabinoids, including CBD, CBG, CBN, CBC, and a small amount of THC. Derived from non-GMO hemp grown in the USA, these tinctures are vegan, gluten-free, and third-party lab tested for quality and consistency.
The combination of all these elements, along with the terpenes and flavonoids, creates an entourage effect, enhancing the overall wellness benefits of the product.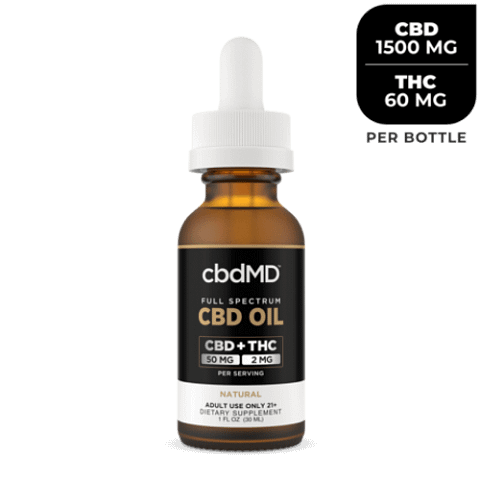 Canna Slim Capsules:
Canna Slim Capsules offer a unique combination of CBD, THCV, and CBDV. THCV, known as "diet hemp," has gained popularity as a potential weight-loss cannabinoid. It may help to curb appetite and, when combined with cannabidiol and CBDV, its natural weight-loss properties are enhanced.
These capsules contain 1200mg of the CBD+THCV+CBDV combination, making them an ideal addition to a complete lifestyle change for those seeking natural ways to shed pounds. While the capsules can complement diet and exercise efforts, it's essential to remember that they are not a substitute for a healthy lifestyle.
Canna Slim Capsules have been praised by users for helping them achieve their weight-loss goals.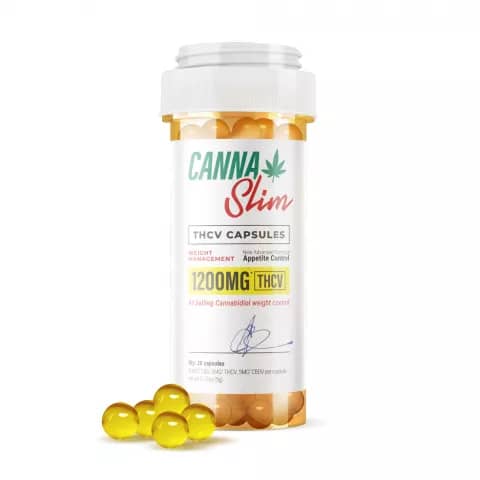 1,000mg Anxiety Tincture:
The Lady Sativa Anxiety Formula is specifically designed to address women's daily stressors. This tincture contains Full Spectrum CBD, known for its calming properties, and Limonene terpene, which may help elevate mood.
For those experiencing anxiety, this tincture offers a natural solution to find relief from stress and promote a sense of calm. This product provides the entourage effect, enhancing the overall therapeutic benefits of the product.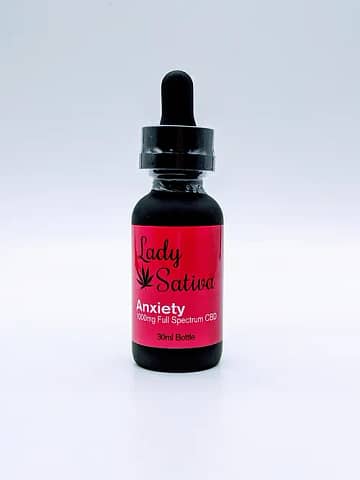 Keep Calm Gummies
Like a breath of fresh air, you can count on Medterra's calm gummies to center and ground your mood, thanks to the power of natural ingredients like L-Theanine. Calm gummies combine 25mg of cannabidiol with 50mg of L-Theanine, an amino acid that research indicates promotes a natural sense of relaxation and calm without drowsiness.
Made with zero high fructose corn syrup or gelatin, these gummies tastes great and is even better for you. Time to float away to true relaxation.
Medterra wanted to create a formula for gummies that would bring all-day relief to the everyday stresses that we all encounter. Sometimes we just need a break. Sometimes we need to stop and take care of ourselves by finding something that will give us relaxation and a calm mind. Medterra's Calm Gummies are here to do just that. Our Calm Gummies, made with 99%+ premium cannabidiol isolate, are designed to provide a sense of calm and relaxation without leaving you feeling overly drowsy or tired.
Pain Relief Cream
This cream keeps you going even when you think you can't do anything more. It's built strong for athletes, professionals, or stay-at-home moms who need that push to go higher, further, and faster.
All you need is a couple of dollops to rub directly onto the skin, and the cream begins working its magic. And because it's extracted from pure, clean, natural hemp and is additive-free, you're guaranteed to be using a product you can trust.
The 7500 cream will help you keep going no matter what field you play on, because when it comes to our creams we understand that losing is not an option. Our products are lab-tested for quality and safety, and all of our certificates of analysis are available for inspection upon request.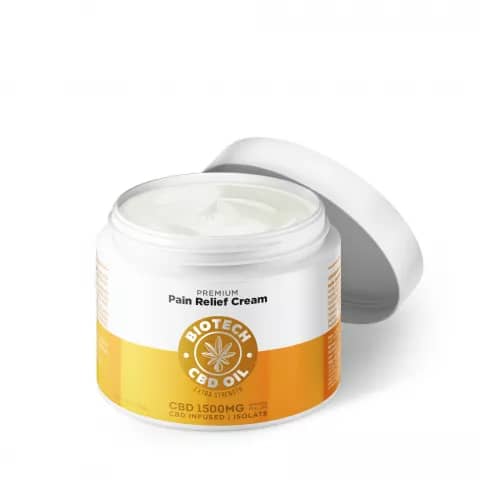 Calming CBD Chews:
These are specially formulated to support your pet's calmness and well-being. These chews include a blend of calming ingredients such as Valerian Root and L-Tryptophan, which help promote relaxation in pets. Each chew contains 10mg of cannabidiol, making it easy to monitor and adjust the serving size according to your pet's needs.
These soft chews are made with high-quality ingredients, including Chickpea Flour, Potato Flour, Cane Molasses, Tapioca Starch, and more. They are flavored with natural bacon flavor, ensuring that your furry companion will find them delicious and enjoyable. Additionally, the chews contain organic chamomile, organic passion flower, and organic ginger root to provide further support for relaxation.
Medterra takes pride in the quality of their products. The cannabidiol used in their chews is grown and extracted in the USA, ensuring compliance with the highest standards of quality and safety. Medterra's products are fully compliant under the Kentucky Department of Agricultural Industrial Hemp Pilot Program and are certified by the U.S. Hemp Authority. They undergo third-party testing to ensure potency and purity, and they are legal and available for shipping to all 50 states.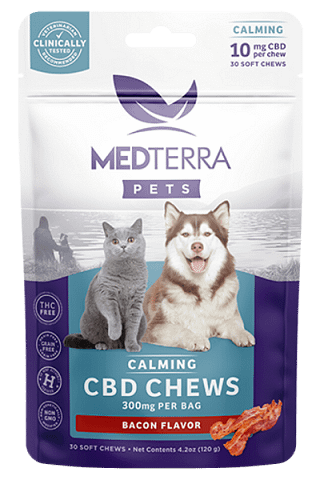 Delta 9 Peanut Butter Nugs:
Delta 9 Peanut Butter Nugs offer a delightful combination of flavors with the benefits of both Delta 9 THC and CBD. Each nugget contains 15mg of Delta 9 THC and 15mg of cannabidiol, making it a potent and long-lasting option.
These specially formulated candies provide fast-acting effects, thanks to the carefully selected cannabinoid content. Derived from USA-grown hemp, they are farm bill compliant, containing less than 0.3% Delta 9 THC.
Delta 9 Peanut Butter Nugs come in a delicious non-vegan recipe that blends the amazing taste of peanut butter with the therapeutic properties of Delta 9 THC and cannabidiol. These nuggets offer a unique and enjoyable way to experience the benefits of cannabinoids.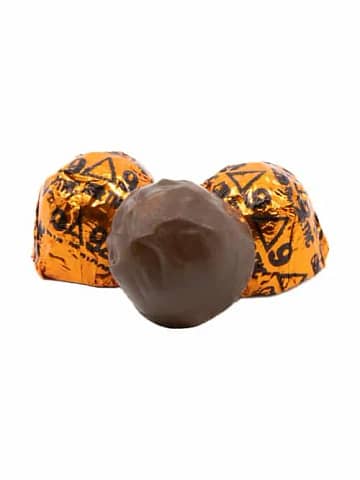 Full Spectrum CBD Capsules:
These capsules are the perfect travel companion, offering a convenient and precise way to consume cannabidiol. These capsules offer a comprehensive range of cannabinoids and terpenes, creating the entourage effect for enhanced benefits. They are available in gelatin capsules and contain less than 0.3% THC, ensuring compliance with legal standards.
CBD Calm Gummies:
The gummies are designed to center and ground your mood, thanks to the combination of 25mg of cannabidiol with 50mg of L-Theanine, a natural amino acid known for promoting relaxation without causing drowsiness.
These gummies are made without high fructose corn syrup or gelatin, ensuring a healthier and more natural product. They come in delicious tropical fruit flavorings, making them a delightful treat that can help you find true relaxation.
CBD Pain Relief Cream:
This potent topical cream is designed to keep you going even during times of discomfort or pain. With 7500mg of cannabidiol and the cooling sensation of menthol, this cream is formulated to provide ultimate support for athletes, professionals, and anyone seeking pain relief.
Applied directly to the skin, the cream begins working quickly to soothe discomfort and provide localized relief. The all-natural hemp-derived CBD in the cream is additive-free, ensuring a product you can rely on for pain management.